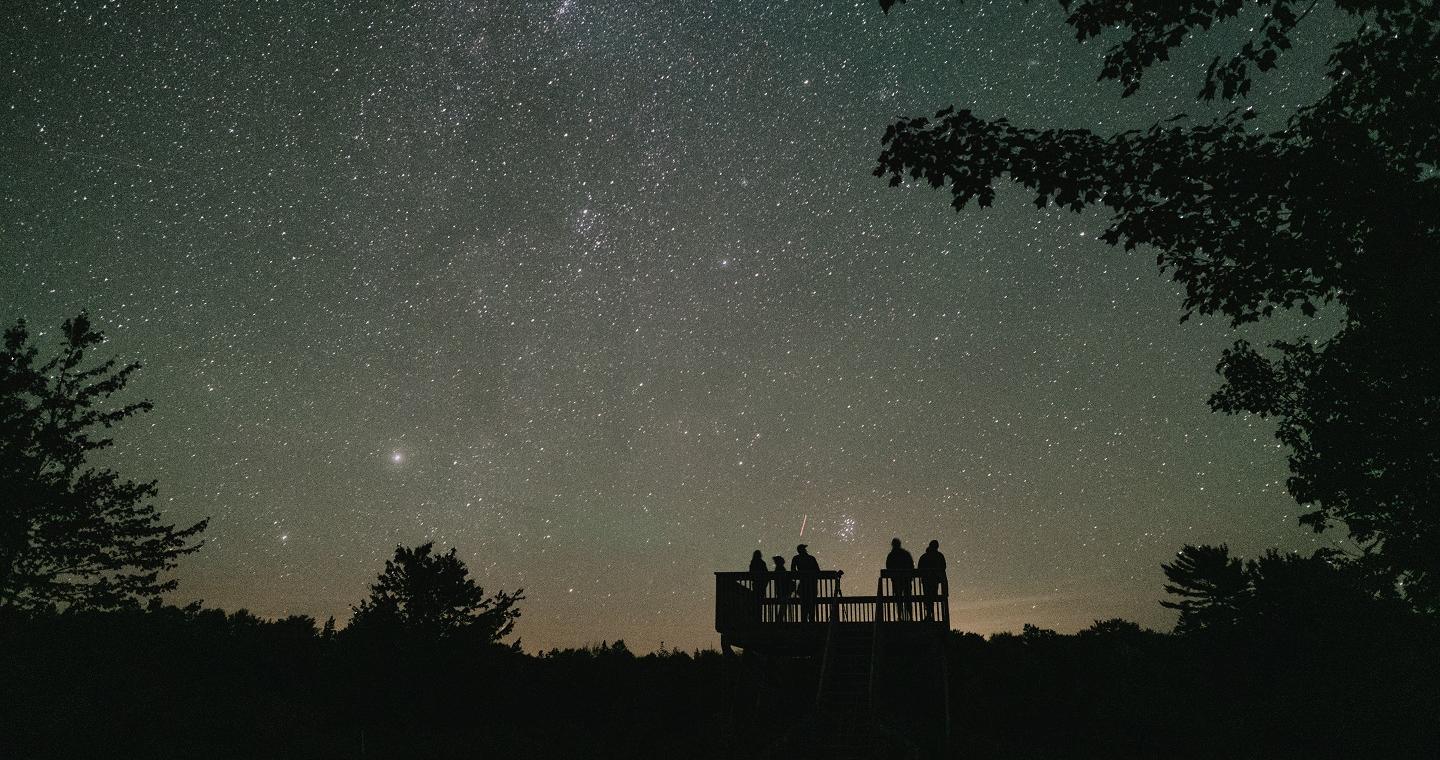 Brand ambition
Position Canada as the destination that inspires radical openness in the world.
In a world that makes us feel trapped, Canada's openness helps us break free. It's Canada's unique blend of openness, open spaces, open hearts, and open minds, that offers the space for growth and enrichment.
Why Openness?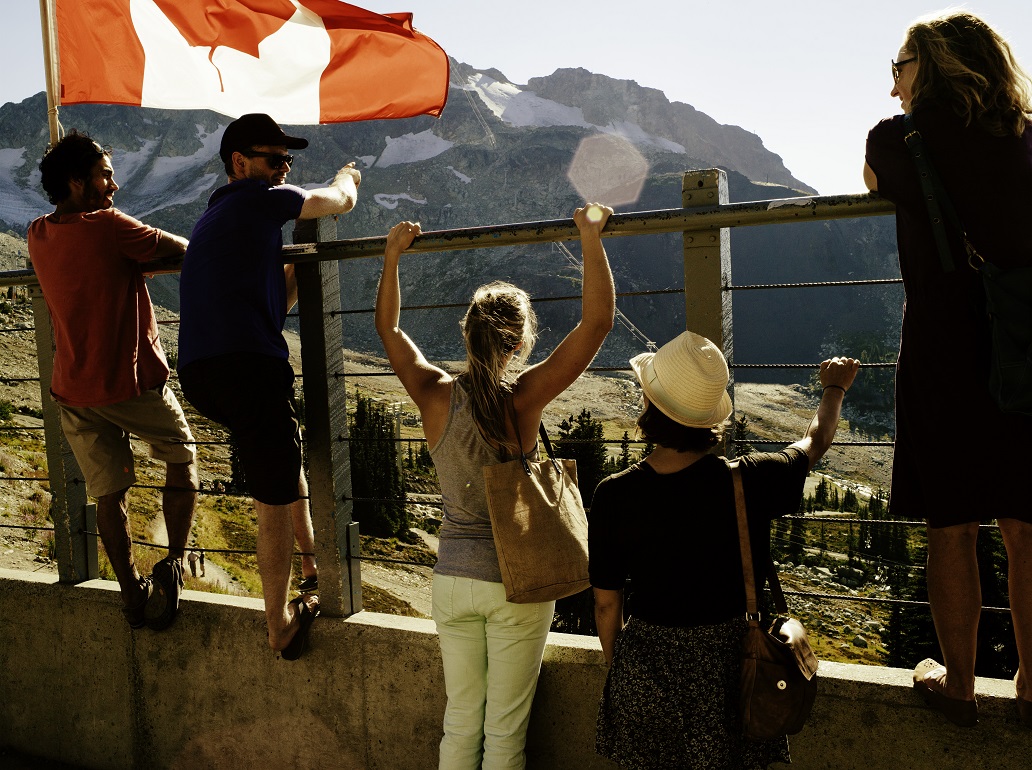 The world feels like a hard place, and the "bad news" cycle — strained economies, violence, human rights, hate crimes, food shortages, the climate crisis — can feel relentless. Where the world once offered a sense of limitlessness and freedom, its divisiveness and restrictiveness have left us feeling trapped. When it feels like the world is closing in, people, especially avid travellers, look for ways to open their own worlds back up.
When it comes to travel, research overwhelmingly points to the growing demand for experiences that are deeply meaningful and environmentally responsible. People are seeking emotional restoration and invigoration, social connections and reconnection to the natural word, and perhaps most of all, they seek revelation: rich experiences that provide the chance to grow emotionally, intellectually, and experience personal change.
Canada's Unique Blend of Openness
Open Spaces
In Canada, travellers can experience awe by immersing themselves in the raw beauty of larger than life landscapes and witnessing majestic wildlife.
Feeling small against something larger than ourselves inspire profound inner changes.
Nature is prevalent in Canadians major cities, and some of them are on the edge of complete wilderness.
Canadians cities also have a lower density than major touristic hubs, which gives travellers a sense of space even in urban centres.
Open Hearts
We're home to so many different cultures with so many different stories: from the Indigenous Peoples who have stewarded this land for millennia to the newcomers we welcome every day, Canada is home to countless backgrounds, cultures, identities, traditions and languages.
Our collective spirit of openness and generosity inspires meaningful connections.
Canada's openness creates space for travellers to joyfully get outside their comfort zone, and try new things.
Open Minds
Open minds fuel refreshing perspectives.
Canada's open-mindedness is an invitation to stay curious, ask questions and share ideas to fuel innovation.
Canada's open-mindedness creates opportunities to reflect.
Leisure
Inspired by the potential of enriching their lives, HVGs travel to make space for renewal, reconnection, and above all revelation.
Business
Inspired by the potential of creating new connections and ideas, organizations are looking to gather and host people in places that provide space for new perspectives.
Confident but not cocky.
This isn't the meek and mild Canada you might have heard of. We have a point of view and aren't afraid to voice it. Respectfully, of course.
Neighbourly but not folksy.
We aren't some stuffy corporate brand preaching to you from on high. We're a trusted friend who knows you and talks to you like a real human.
Refreshingly Honest but not mean.
Not everything is always sunshine and rainbows all the time. In fact, sometimes it rains. Hiking is hard. Geese are mean. These are just the facts.
Clever but not cheesy.
Okay maybe we're not fall off your chair funny, but there's a certain wink, a knowing smile, a cheeky inventiveness, and a way with words that's undeniably Canadian.
Playful but not childish.
Travel is supposed to be exciting, after all. We take your Canadian journey seriously, but ourselves… not so much. We don't shy away from a little fun.
Brand Narrative
We are Canada, we are open
Who are we? What makes Canada… Canada?
As a country we're pretty hard to sum up. And not just because we're really, really big, but because we're home to so many different people with so many different stories.
From the Indigenous Peoples who have stewarded this land for millennia to the newcomers we welcome every day, Canada is home to countless different backgrounds, cultures, identities, traditions and languages. We're a country of beautiful contrasts — like cities built on the edge of nature, and neighbours who greet each other in more than one language.
But there is one thing that unites us, both with each other and with the land we call home. In a word, we are… open.
From our wide open spaces, to welcoming visitors with open hearts, to open minds that embrace new ideas and perspectives, our openness permeates everything we do.
We open our hearts to all who come with an open mind, to those who want deeper, more meaningful travel experiences. Who choose the road less travelled. Who aren't seeking trips, but journeys.
In Canada, we see tourism as a force for good. A way to spread wealth, well-being and wonder far and wide. A way to connect with one another. With nature. With ourselves. Because when we're at our most open, we learn and grow. When we're open, we're at our best.
So now it's up to us. Let's inspire the world with our openness. Let's help them see it. Hear it. Smell it. Feel it. Taste it.
We'll make sure that when our guests leave, they'll bring that feeling home with them and make the world just a little bit more open.
We are Canada. And we are open.